Hi-tech, flexible, battery-free skin capable of transmitting the tactile sensation wirelessly could arrive soon in order to make virtual and augmented reality experiences more immersive. Moreover it could allow to enhance prosthesis to perceive tactile sensations.
Developed by John Rogers of Northwestern University, and described on the scientific magazine Nature, this synthetic skin was created primarily with the aim of bridging a gap in the world of virtual reality and augmented reality. In fact in this context the tactile sensations are generally under-represented or in many cases not represented at all, and compensated by the visual and sound ones of helmets, visors, speakers and headphones used to reproduce a virtual environment. Starting from this observation, the scientists thought of producing a hi-tech skin that would allow at the same time to feel a stimulus but to be flexible, safe and comfortable to wear.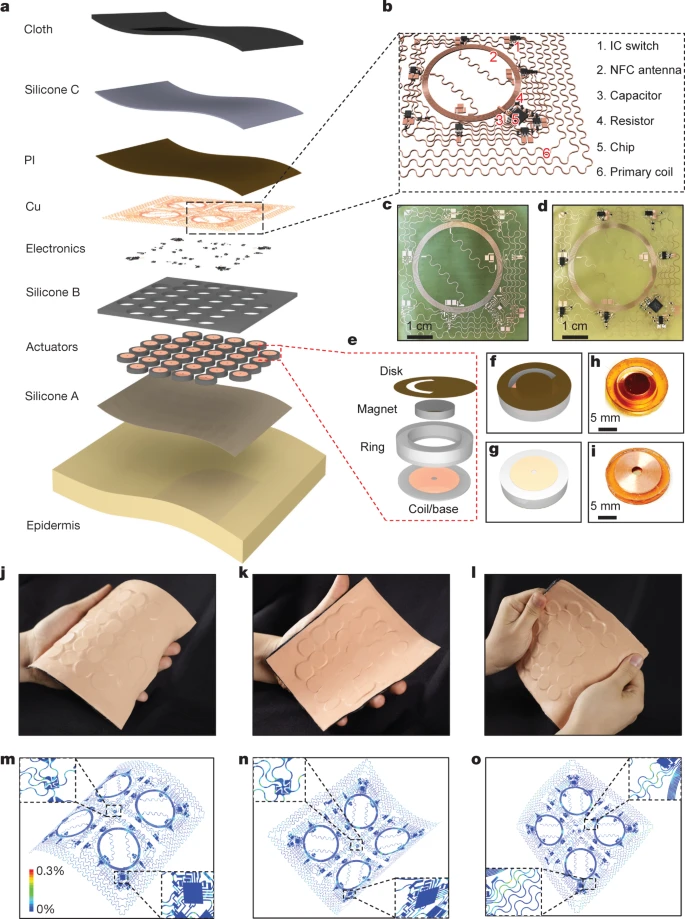 Synthetic skin works thanks to an interface, developed by scientists, capable of transmitting tactile sensations in the form of vibrations, wirelessly and without the need for cables or batteries. It uses a series of actuators, small devices capable of converting electrical signals into vibrations, encapsulated in a flexible material, which adapts to the natural profile of the skin and which is easily wearable, like a plaster. Wireless transmission works thanks to a system of antennas (tested for safety), which works within a meter (distance between the power source and the platform) and which could allow, as scientists have shown, to feel the touch of a loved one at a distance, or to perceive the shape of the objects grabbed by a prosthesis.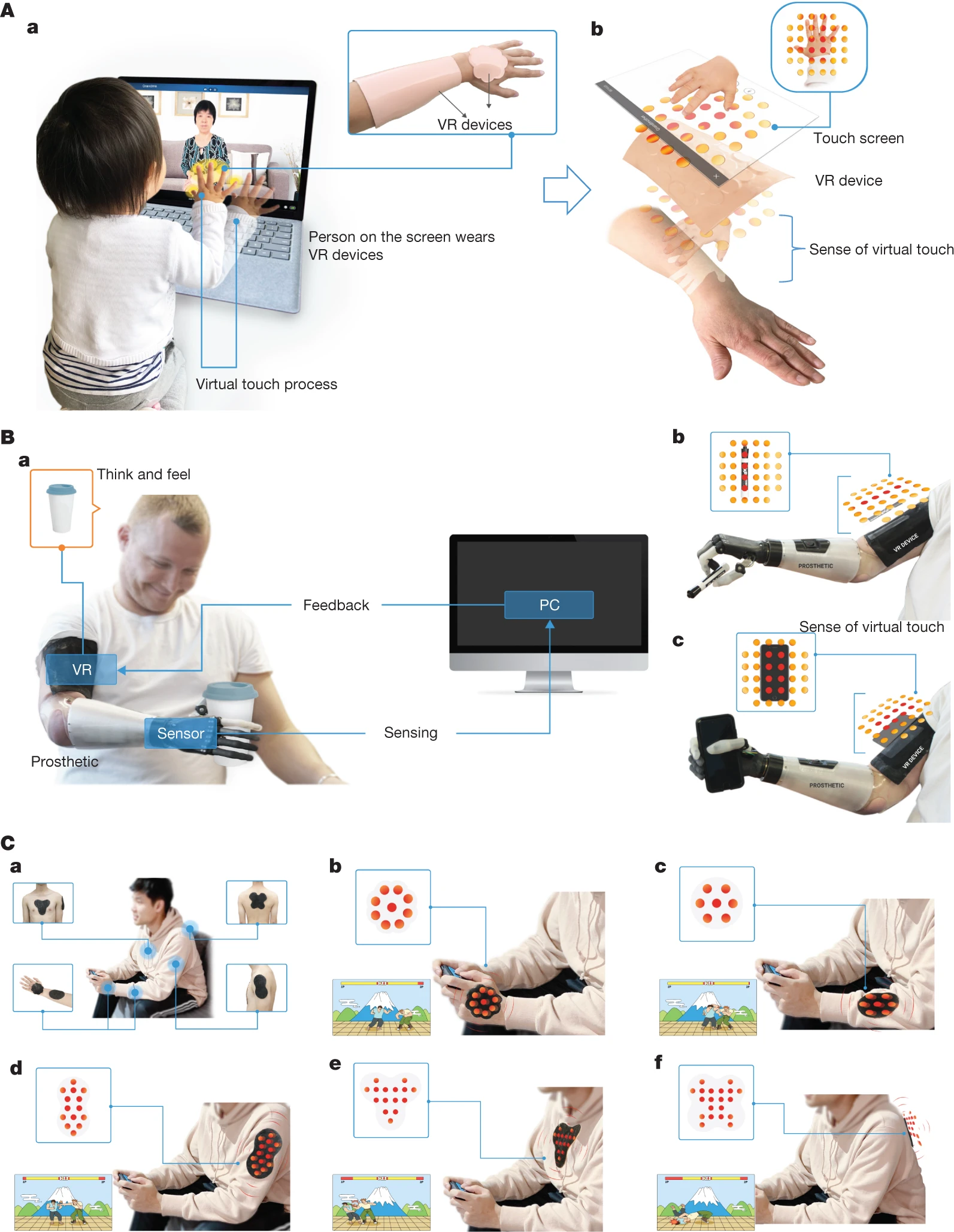 That's right, feeling on the skin, in the form of vibrations, the blow that you receive while grappling with a fighting video game or being able to caress a friend at a distance will be possible thanks to this synthetic skin that increasingly fill the gap between virtual and reality.